Okay, before you start thinking that I've gone all "Gandhi" on you today, hear me out…
Because I want to take your business to the next level. And before this blog post is finished, I'm going to hand you some tools to help you do exactly that.
Let me explain…
The call we did earlier this week was phenomenal. We had more people register, more people listening in, and more people commenting on it than any other call we've ever done.
But what's even more satisfying than setting new records is the fact that you obviously got a lot of valuable, life-changing content from this.
Because the comments we've received so far are blowing us away. Here's a few…
"Massive value is an understatement in regards to the information you shared with us…" — Chaney Alulis

"Stunned. At the end, it even brought a few tears, that I thought I was beyond." — Bruce Brodeen

"For the first time it provoked me to think effectively what is really holding me back." — Dr. Kazi Anam

"Anyone who is serious about success in online marketing would do well to listen.." — Roger Johnson

"I can't wait to see what you unveil later in September!" — R. Newhart

(hang on–we'll get to that in a moment)
Now, we appreciate the fact that this call really opened the eyes of thousands of entrepreneurs, and we're grateful for the chance to bring it to you.
But there's something that I'm grateful for even MORE…
In reading your comments, I can see that your truly GETTING IT.
Stated more clearly, you get the fact that:
my guru clients have struggled with the same stumbling blocks you now need to overcome…
your mindset matters and getting the right mentor is critical to side-stepping the land mines in your path
fast growth involves identifying and eliminating the one core constraint currently holding both you and your biz back…
your strengths determine your potential, but your constraint determines your level of success…
most entrepreneurs spend the majority of their time achieving false-efficencies which have little impact on your success…
Believe or not, writing those past five sentences gives me goosebumps, because I know your now getting on the same path my biggest success stories have traveled on…
Because as a teacher, mentor, trainer, and coach, I know what happens to entrepreneurs who don't know those five facts. I've seen thousands of online entrepreneurs thrash around in the same nasty (opportunity-seeker) pit for years on end…
They pursue success as if it were a race… and end up spinning their wheels in a desperate attempt to track down the "magic pill" that promises some mysterious shortcut to be an 'instant-winner', and we both know where that leads (nowhere)…
No matter how hard they work or how much they spend, they never realize success can be so much simpler if they stopped looking outside and started looking inside to determine the single constraint holding them back. The one thing guaranteed to give the fastest, and biggest payoff.
In other words, they never GET IT.
But with Monday's call (and the replays), I'm ecstatic that my guru clients were able to pull back the curtain and shed some light on your situation.
And now, you're ready to take that next big step on your way to the success you've been seeking.
So where do we go from here?
Up, my friends. Further and farther up.
If you're ready to proceed on your journey to a higher level of awareness (with even higher profits) and a better understanding of how you can leverage the very same tools I've used to skyrocket businesses in record time (while the entrepreneur slashes their work hours), then I've got something you'll want to hear…
On this page, I've loaded up 3 case studies from the archives. These coaching clients were once struggling like many of you who commented on my blog…but their success skyrocketed in record time (you'll get the complete inside story how). And check this out: all three of these entrepreneurial success stories continue on to this day, meaning the phenomenal success documented kept going and going (like the energizer bunny) dwarfing the already incredible results they had achieved.
Meaning, sustainable success – a fast growing business – along with a lifestyle that allows these entrepreneurs the ability to enjoy it.
You'll hear from:
Jim Edwards. Jim came to me exhausted and completely overworked. In fact, he was very close to quitting the internet business entirely. Find out how Jim pulled himself out of this hole here…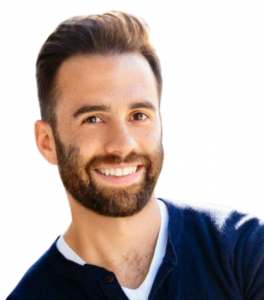 Mike Filsaime. You heard from Mike on the call, but we only scratched the surface of the whole story. Mike's profits multiplied over TEN TIMES after we made some simple changes in his business. Learn what they were here…
Hans and Dani Johnson: This husband-and-wife team had everything–a thriving business, a growing family, and a bright future. But after seeing one my presentations, they realized the single critical element that was missing. See what that was here…
Consider Monday's call 'Internet-Success 101' where you got a quick overview on some very important concepts (IF YOU HAVEN'T LISTENED TO MONDAY'S CALL CLICK HERE FIRST)
Now it's time for 'Internet Success 102' – we'll take the same issues we touched on in the call, and go even deeper. giving you a better perspective on how to really build a profitable business that delivers the freedom and wealth you desire.
And right now, they're yours for the taking.
So if you're ready to take your understanding and your business up a another notch or two…
Go there right now and soak it in.
I promise you–there'll be no chanting or incense. Just profoundly profitable advice 😉
To Higher Profits,
Rich
P.S. BTW…I've already started getting questions about the coaching program I mentioned on the call. Don't worry I'll have more to share soon. But right now, with the record number of entrepreneurs listening to the conference call and even more reserving their priority copy of my next report (you can reserve your free copy here) I'd rather focus on you and what you and your business needs first.
But make sure to mark your calendar on Wednesday, September 17th, because that's when the you'll get your copy of my next report (if you've opted-into the priority list here) So, start getting ready to grow your business and reclaim your life, because it's all going to get a lot easier real soon.
More to come on that…so stay tuned.
And don't forget–when you're finished listening to the case studies, come back and post your biggest takeaways here. (I was literally blown away by your comments on the last post… and it's making dig deep to give you more (lots more) – I'm a sucker for appreciation)
Can't wait to see them…